Enjoy the freedom our RFID wristbands offer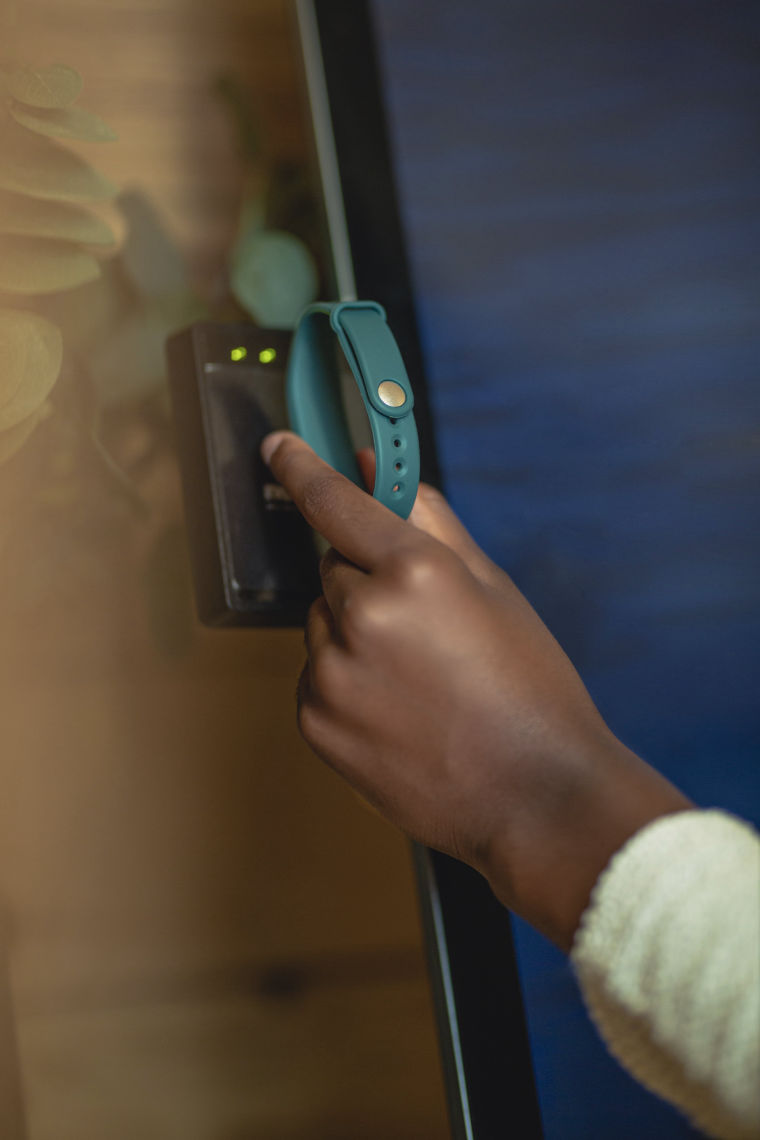 Scan to begin your adventure
Use the lobby's terminal to scan the QR code attached to your ticket. Collect your RFID wristband and your reservation is activated.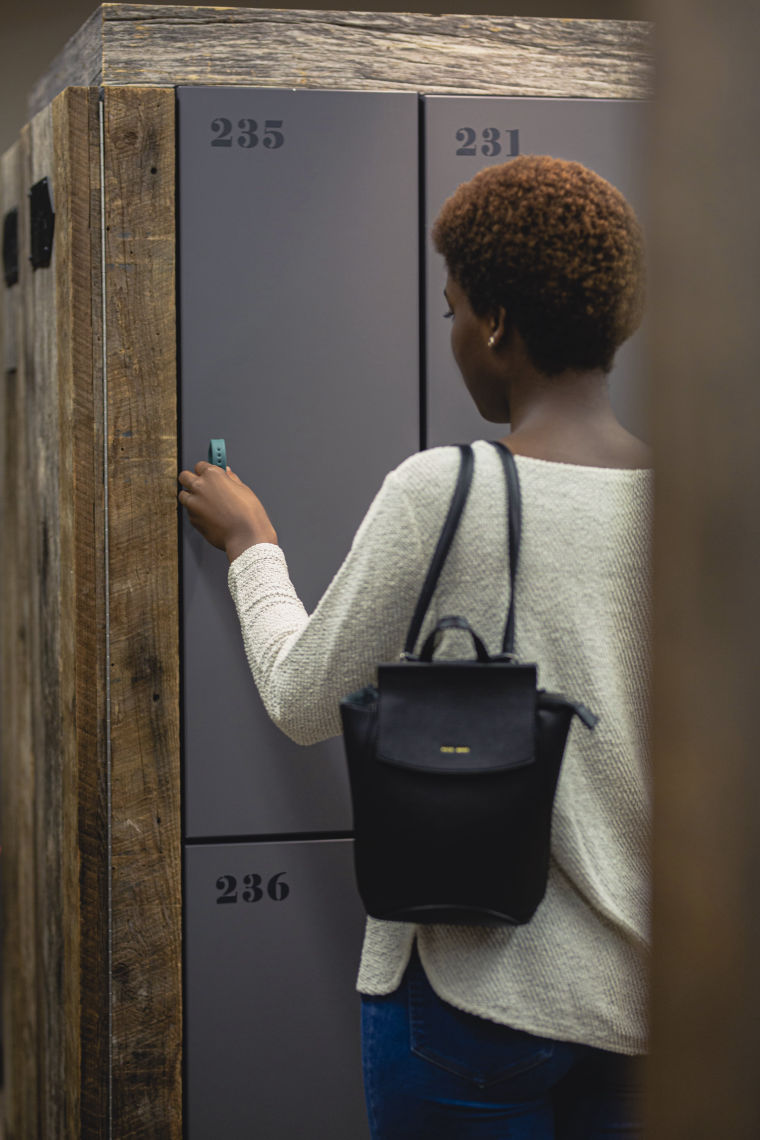 Tap to unlock your locker
Simply tap your wristband to your locker to securely store away your belongings and collect your towels and robe.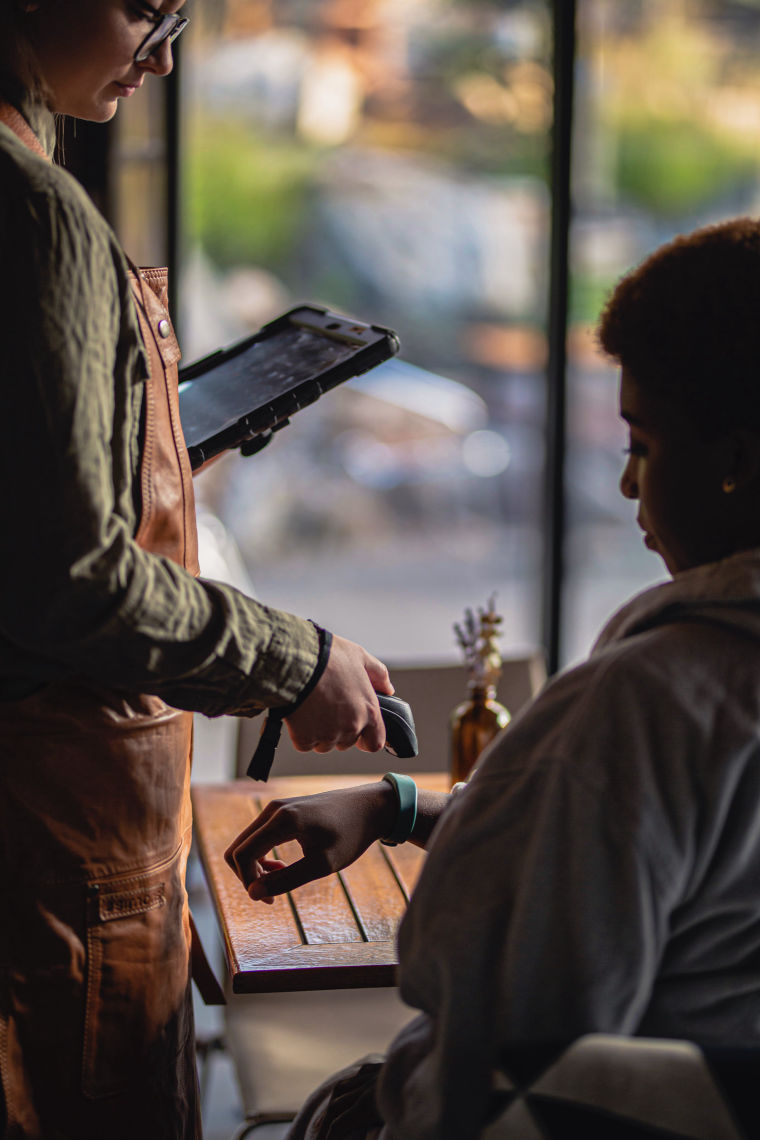 Buy a drink or a snack with a tap
No need to run back to collect your wallet! Tap your wristband to the restaurant's terminal to buy yourself a well-deserved treat.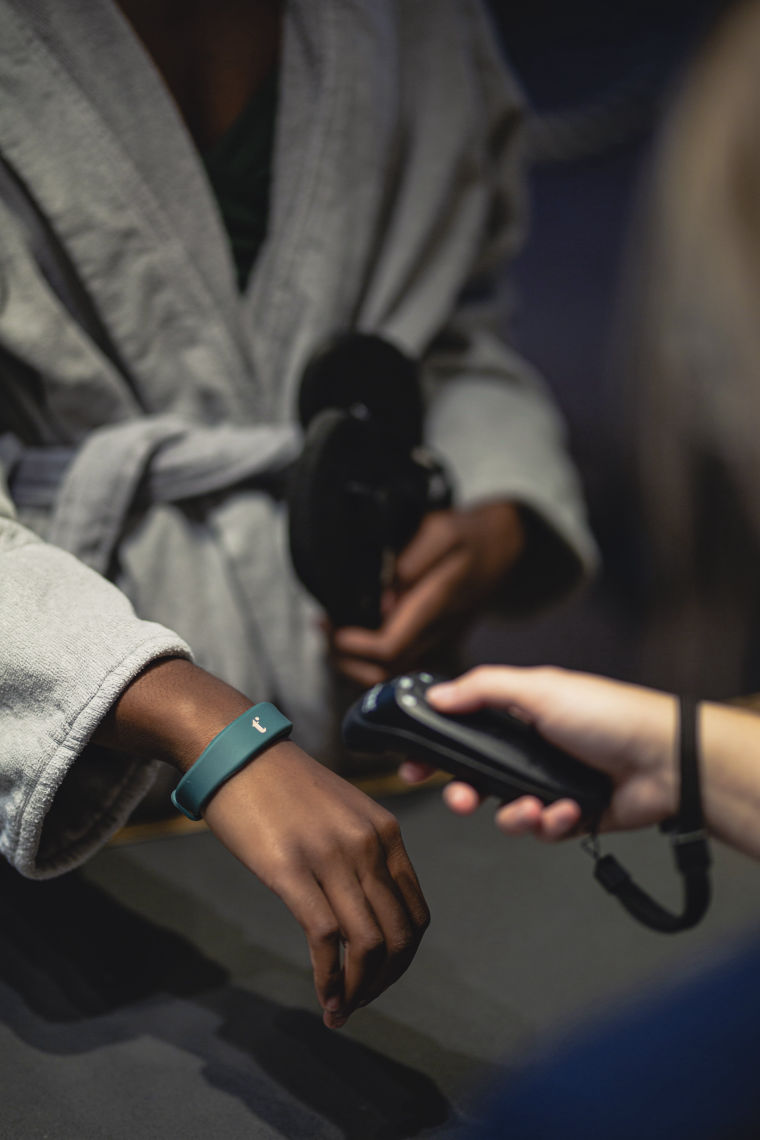 Purchase boutique items
Enjoy a bit of retail therapy with a simple tap.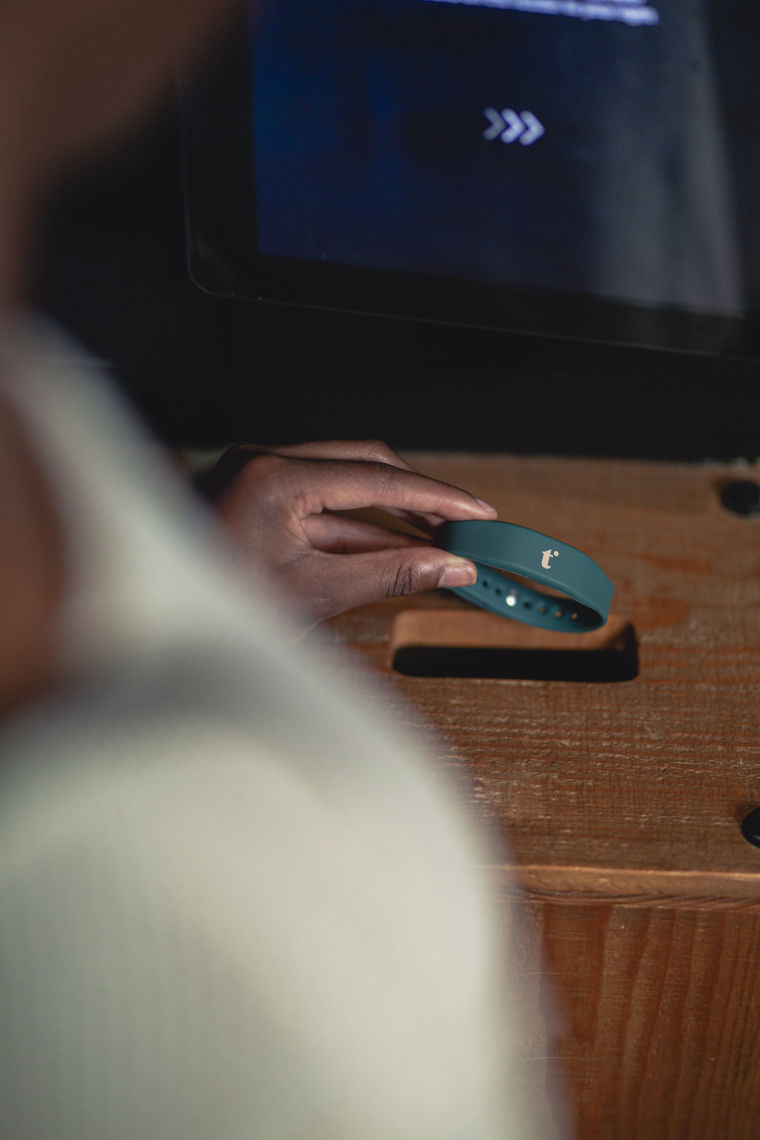 End your spa village getaway
A final tap and you may leave your wristband behind. Your statement will reflect the amount spent within the village.