Candlelight entangles with sunshine streaming through large greenhouse-style windows. Soft music washes over you. You're entranced by the fluid motions of modern-time apothecaries and the flow of the village outside. Surrounded by crackling fireplaces, with an array of seating areas to choose from, this is a place for you and yours to discover new experiences. There's something communal about sharing food. A perfectly crafted cocktail in hand, with delicious bites to share, you've found the setting of your new most-cherished memories. Comfortable as can be, you're in no rush to leave. Welcome to the Lounge.
7 days a week from 11 a.m. to 9 p.m.
To indulge in drinks and bites, you must allow yourself a moment of respite. Only spa village guests may enjoy the Lounge, for now.

Menu
Explore Our Other Culinary Experiences
Quick bites, tasty dishes, classic meals and culinary arts all roll into one to become an integral part of your day at the spa village.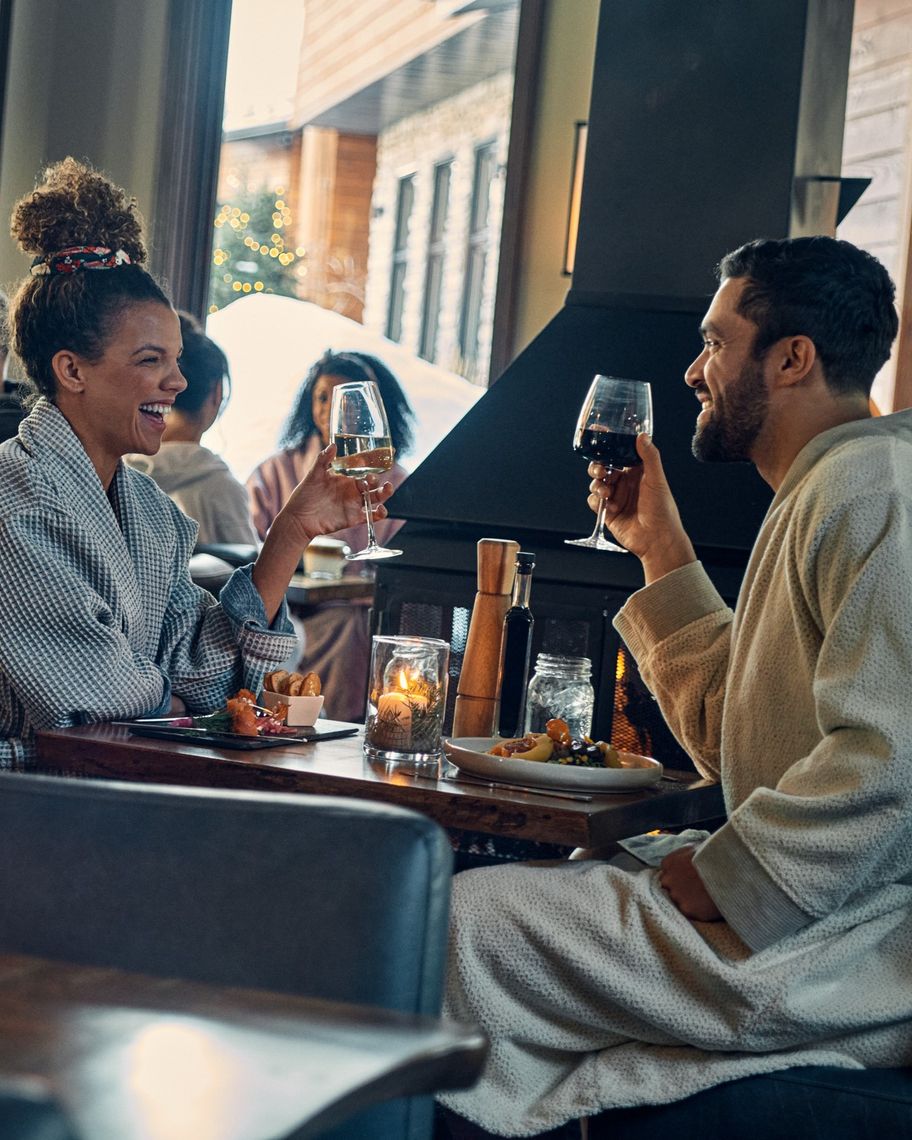 Le Resto

A place where everything is just right, the flavours, the aromas, the textures, the sounds and most importantly, the people.