Hypnotized by the shadows of handcrafted lanterns that dance along the walls and ceiling, you are transported elsewhere via a haze of aromatic steam. Let yourself be guided through this communal rejuvenating experience of clay, steam, orange blossom scrub and so much more.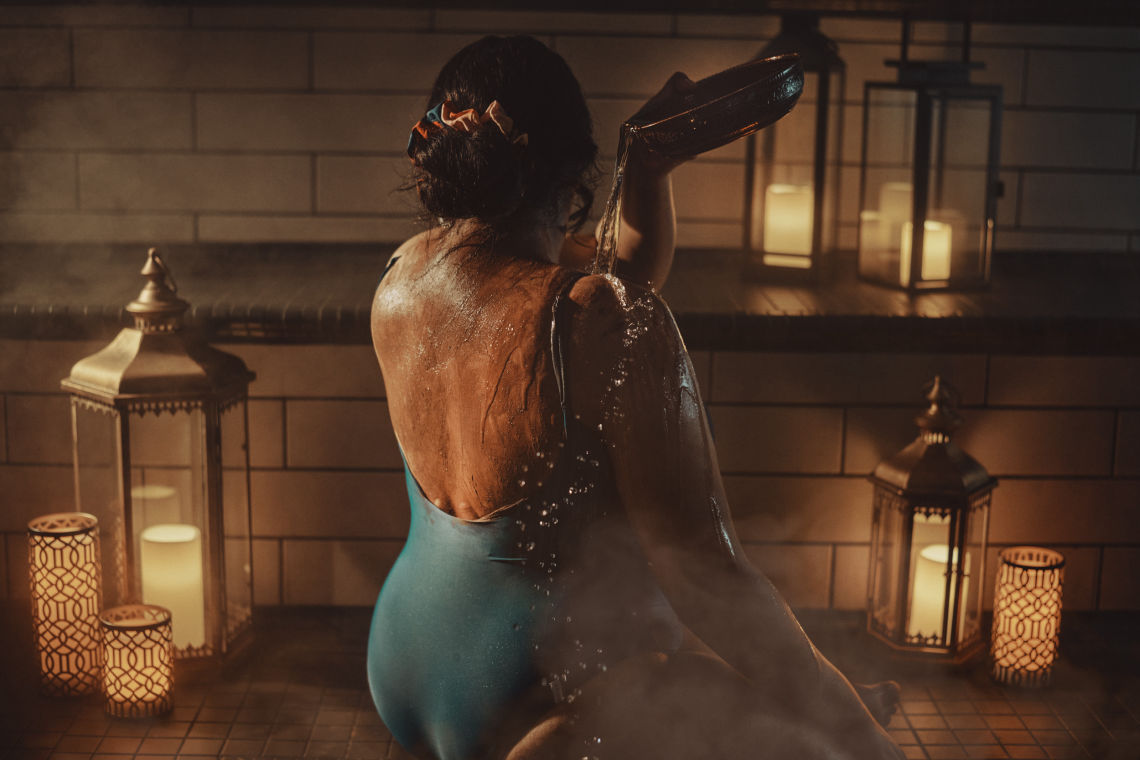 Experience
For the next 30 minutes, allow our Rituals Artisan to guide you through warm aromatic steam. Watch shadows and lights dance through the mist as you use an orange blossom floral water body scrub* to exfoliate your body gently.
Your journey continues as you apply a green clay face mask and massage Rhassoul clay into your skin, using a combination of intricate motions which stimulate the release of impurities.
Sit back, close your eyes, and unwind as mist and clay come together to help you absorb rich minerals. Steam continues to flow through the room. Calming music fills the space.
The treatment concludes with an argan oil moisturizer that leaves your skin soft and nourished. To enchant all your senses, we complete this voyage with traditional Moroccan mint tea and Turkish delights.
*Our scrub contains sweet almond oil. If you have a nut allergy, simply inform the Rituals Artisan that you require an alternative scrub before you begin the treatment.

"Embark on a wellness voyage to a place bathed in light, shadows, and steam. Discover elsewhere and step into a self-guided experience inspired by ancient traditions."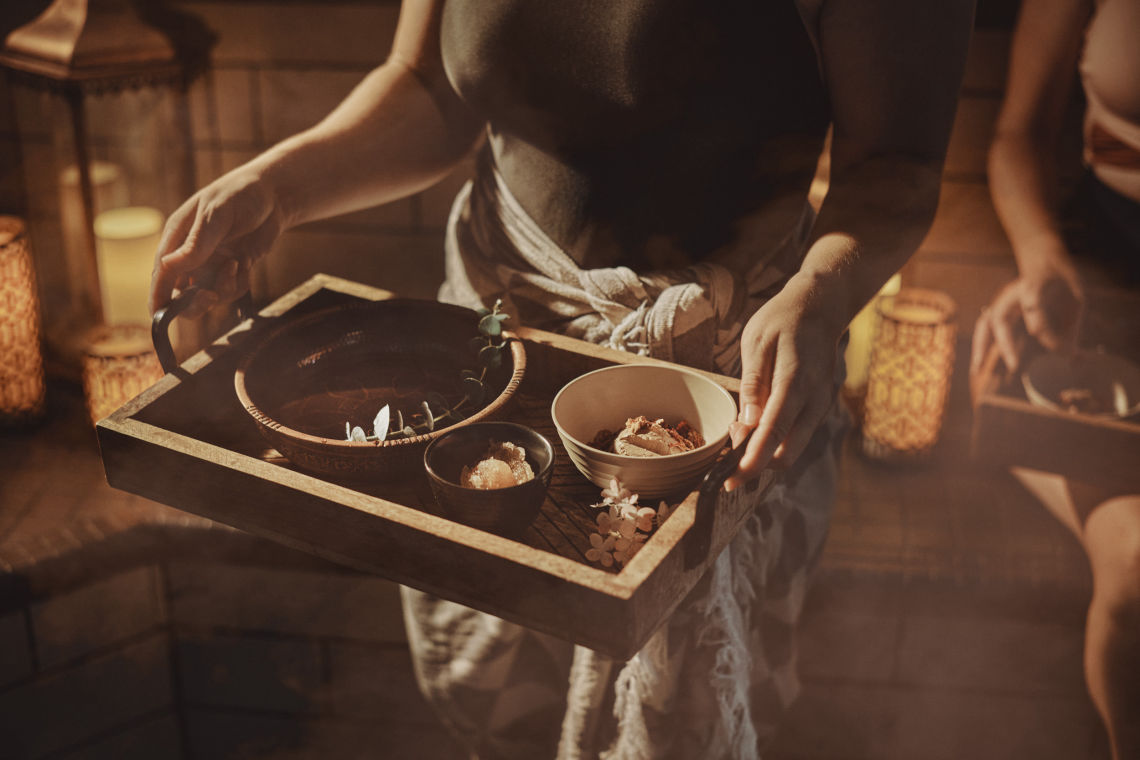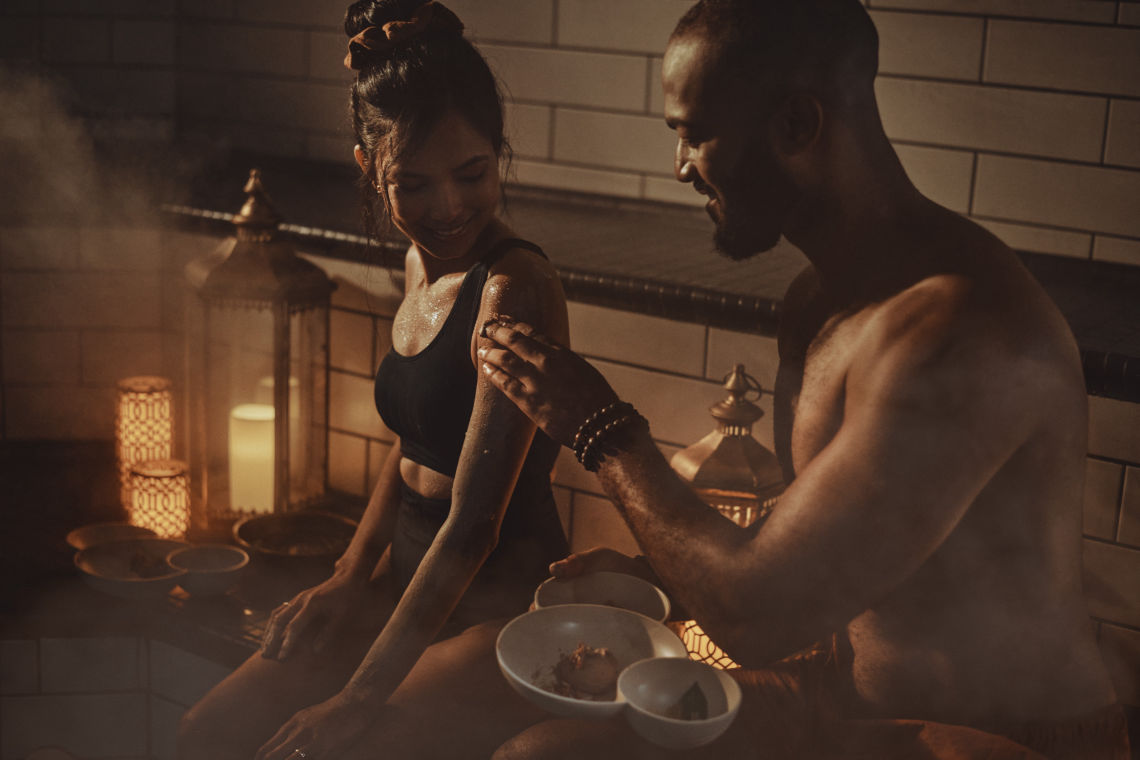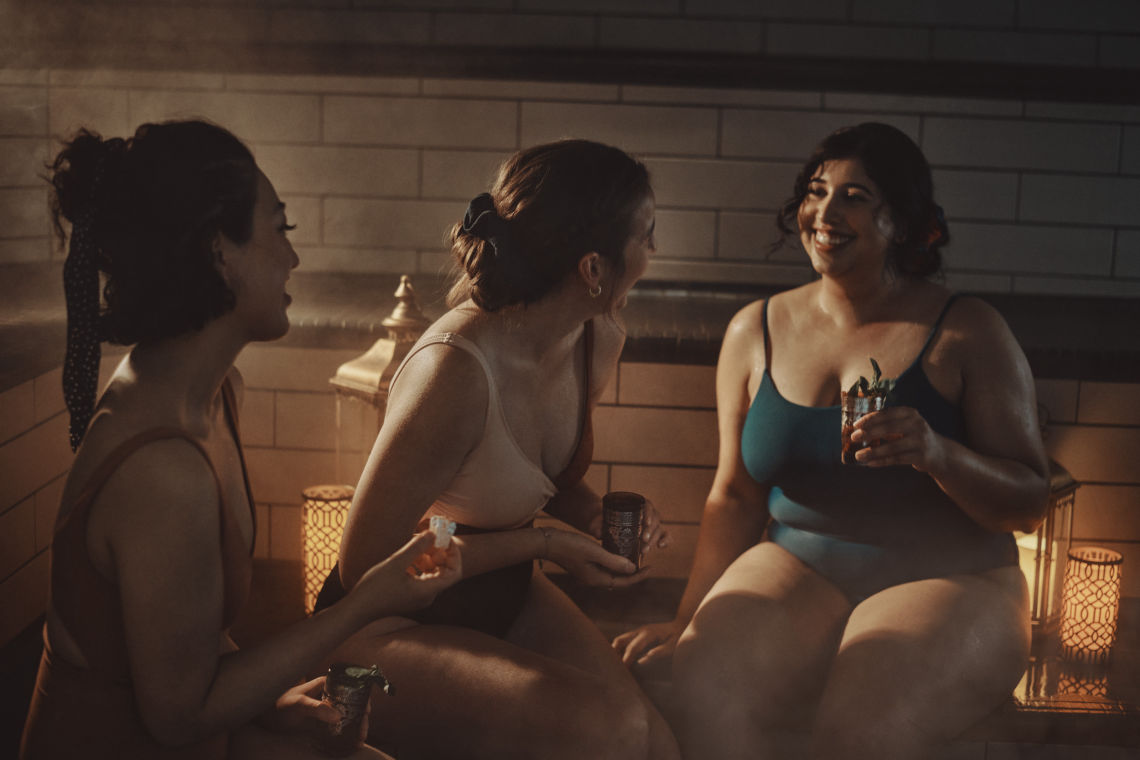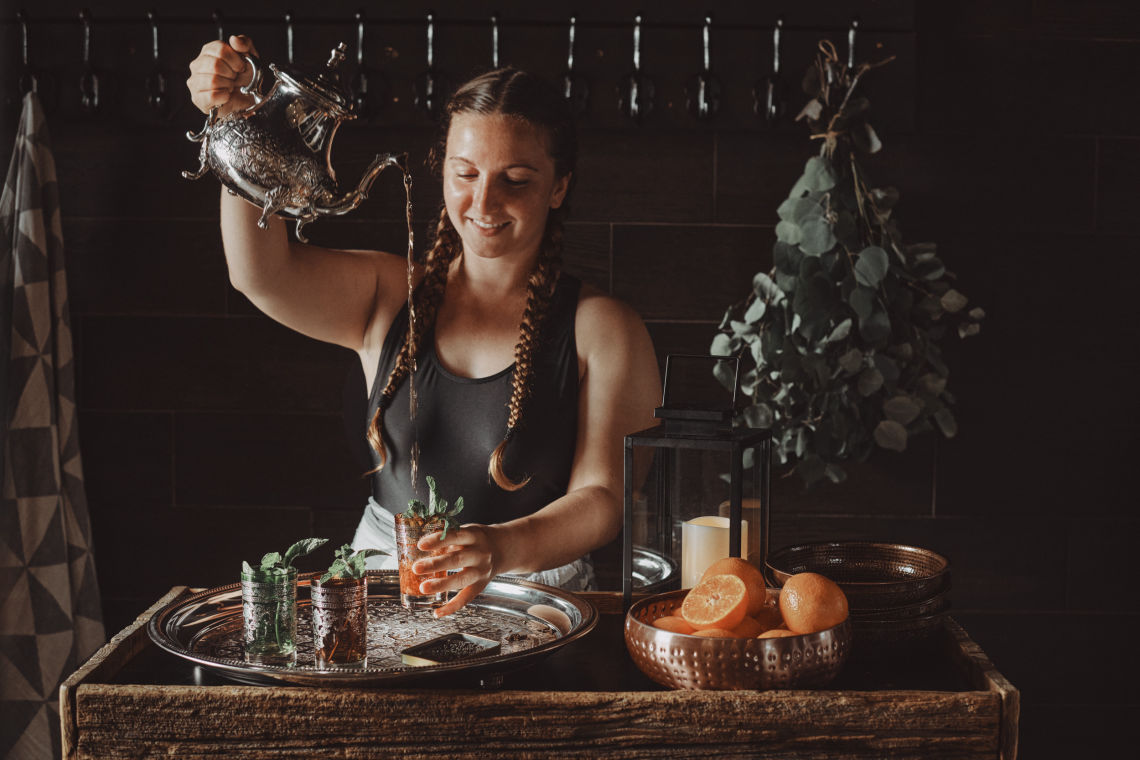 Benefits
Steam, Rhassoul clay and argan oil come together to create a rejuvenating experience. Pores are open and impurities are released. The skin's texture is improved, toned and hydrated. The final result: a glow from within and a luminous complexion.
Add Rhassoul to your reservation*
*This self-guided treatment must be combined with the thermal experience (30 minutes)
Rate
$58
*Taxes not included
Plan Your Visit
The answers to your spa village questions.
Yes. As seats are limited, reservations must be made in advance. However, spontaneous reservations are subject to availability.
The Rhassoul treatment is a 30-minute self-administered treatment that is guided by a Rituals Artisan. You need to arrive 10 minutes before the treatment in the Steam Haus.
Simply arrive 10 minutes prior to your treatment time and allow yourself to be taken on this journey.
Spaces for the Rhassoul treatment are limited to 8 guests. As such, we recommend that you reserve your place ahead of time.
The Rhassoul treatment takes place in our Steam Haus.
Should you have any trouble finding the Steam Haus, simply ask one of our artisans to guide you.
The Rhassoul treatment is not recommended for those who have a chronic skin condition.
Our scrub contains sweet almond oil. If you have a nut allergy, simply inform the Rituals Artisan that you require an alternative scrub before you begin the treatment.
Furthermore, treatments performed in a steam room environment are not advisable during pregnancy due to the risks associates with overheating, dehydration, and fainting.
Rhassoul clay may stain light-coloured swimwear. We recommend you opt for a darker colour when visiting the village and enjoying this treatment.
Descend Into Källa
Find your oasis
Källa treats you to the opportunity to embark on an inner voyage. Explore the connection between mind and body as you disconnect from reality and float in perfectly tempered water saturated in Epsom salt.